Boat paradise Cape Coral with Felix
Felix the Boat Rental Cape Coral, Florida 🌴
Welcome to Felix the Boat Rental Cape Coral in the "Sunshine State" Florida. Renting a boat Cape Coral is an absolute, undeniable must on a Florida trip. There's something invigorating about getting out into the clear blue chopping waters, salty- wind engulfing your face and ruffling your hair that is a unique indescribable experience. In laments terms, it makes you happy.
One of the greatest amenities in Cape Coral is the incredible, vast canal system. You can rent a boat and literally park it directly in front of your vacation home. Imagine walking outside into bright, sunny, beautiful skies and stepping onto your boat and going for a day trip unrivaled by what any car could do. You can visit the numerous islands and beaches around and really make the most of your vacation, living like the royalty you know you are.
Something amazing about boating in Florida is that you don't even have to have a boating license like you would in many other states. The only thing you need is to have been born before January 1st, 1988. If you happen to be younger, you can even take a simple online boat safety course to get you up to speed and prepared for the incredible opportunity and responsibility that it is to take a boat into the ocean.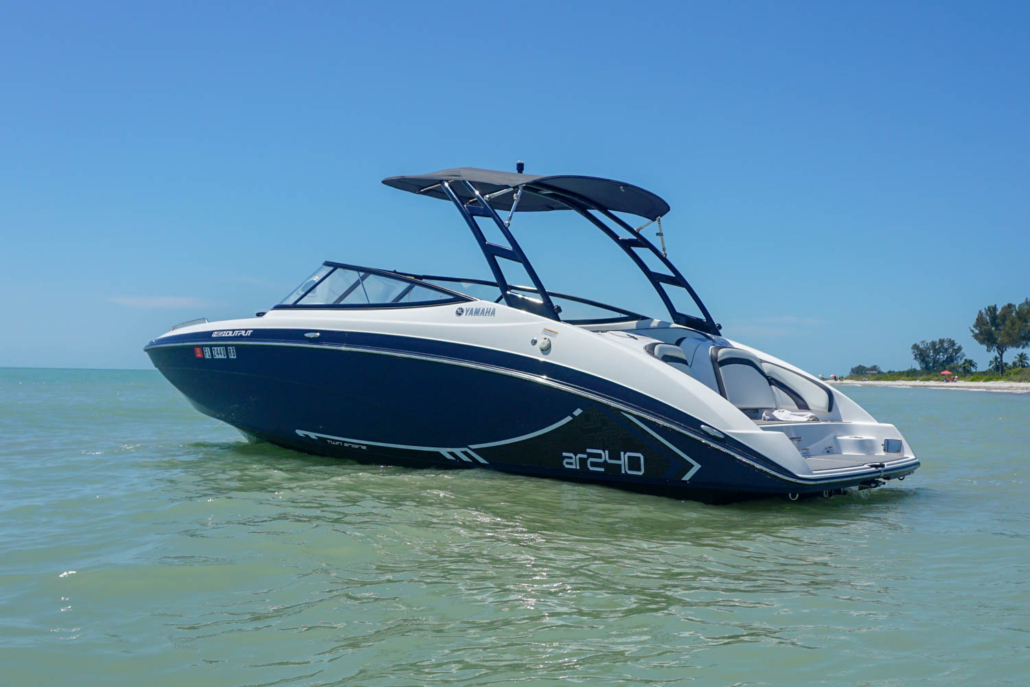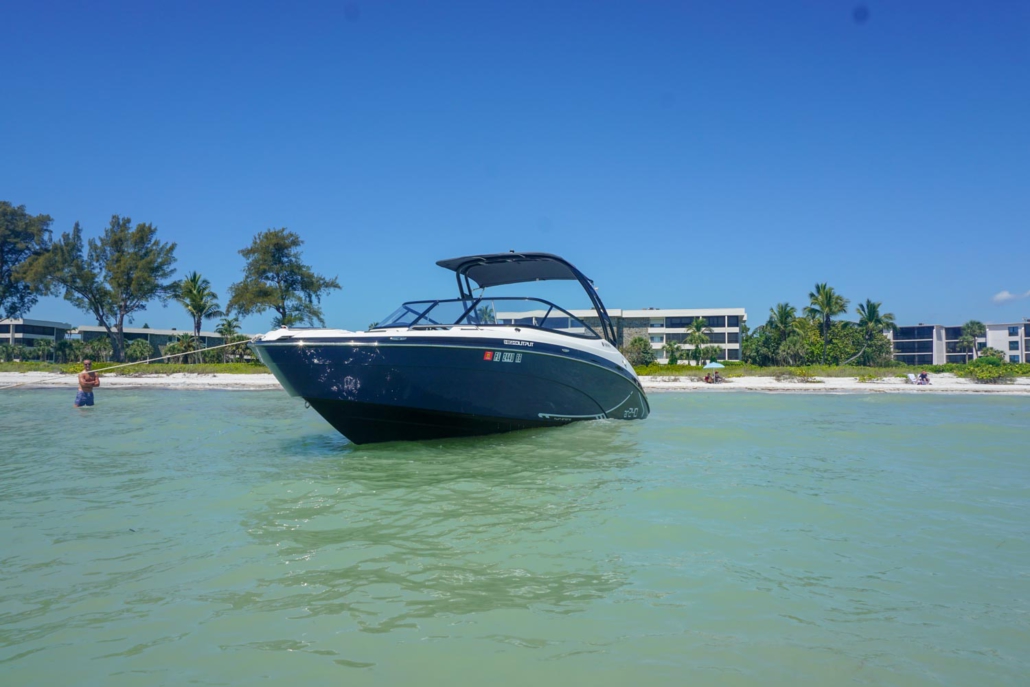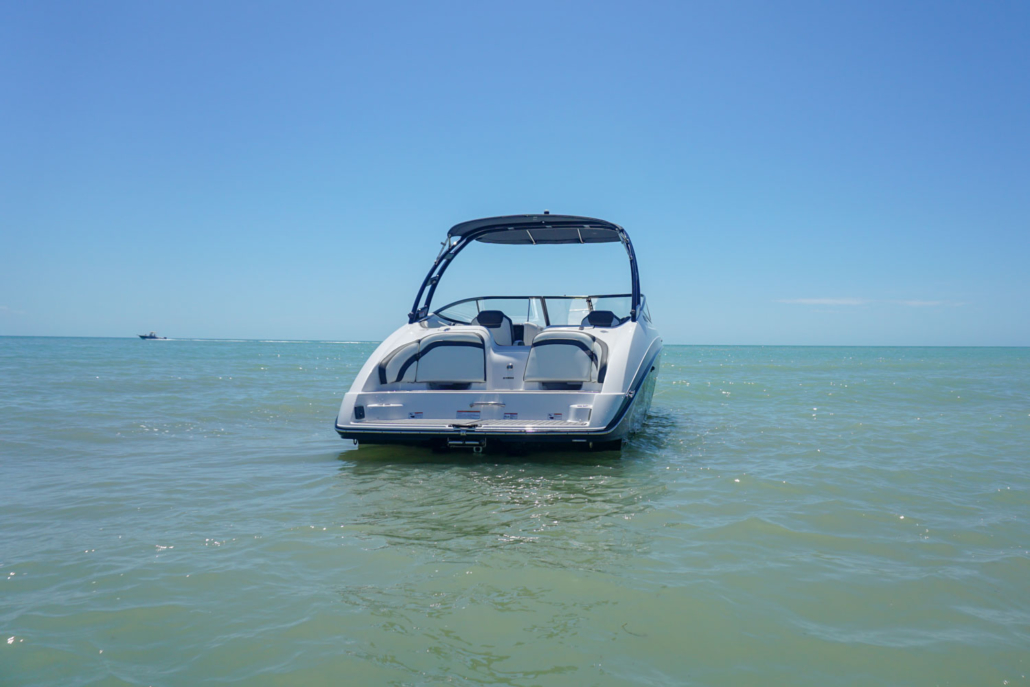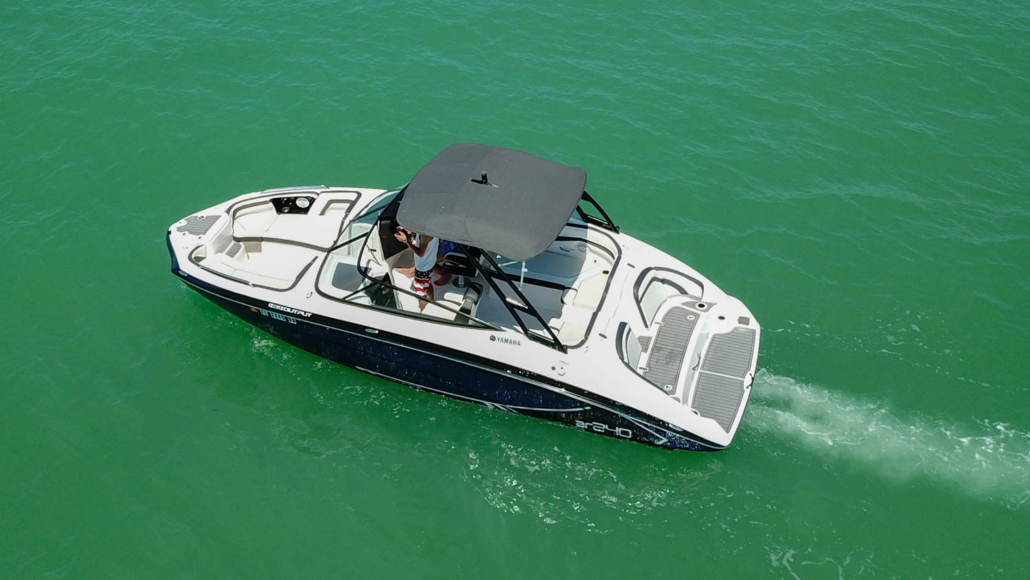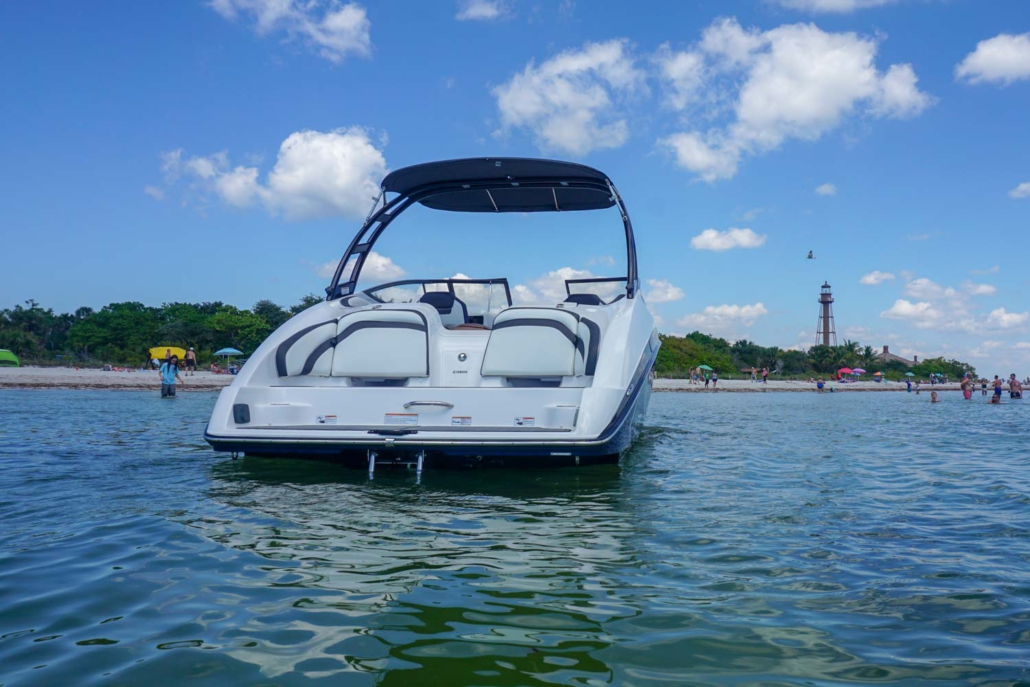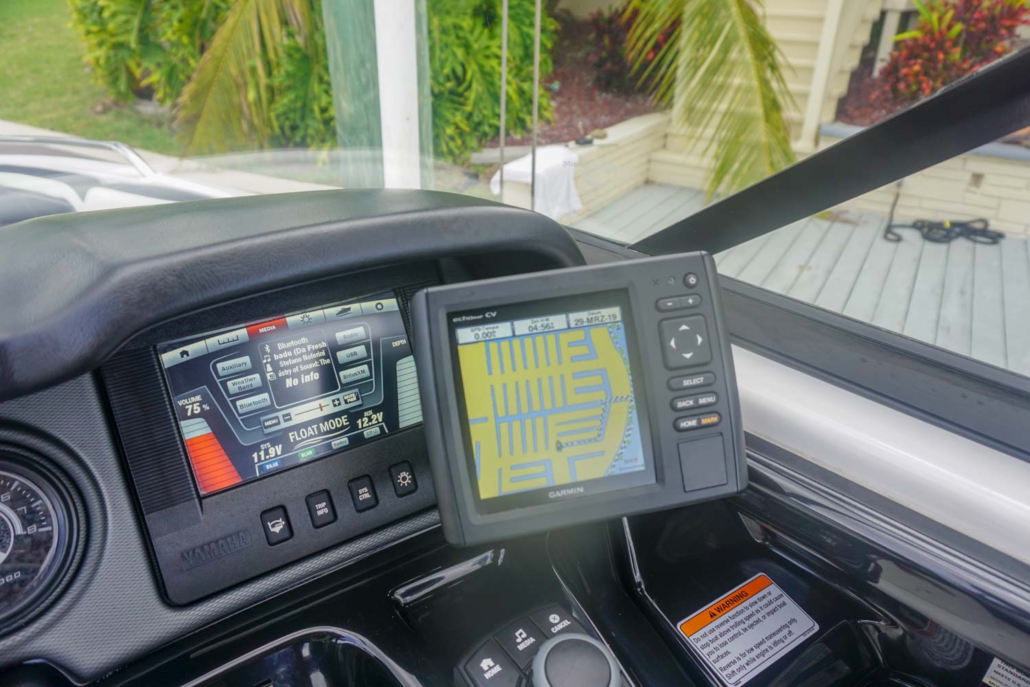 Yamaha Jet Boat is located in the one and only Cape Coral
We have a meticulous and rigid approach to vehicle maintenance ensuring that that boat you get will be running to perfection with no defects or trash on board. The reality is that when we rent boats, we expect you to expect nothing less from us than a perfect, classy experience and we aim to deliver that every single time.
Your boat will even be delivered to your holiday home, so there's no need for you to worry about figuring out how to go about picking it up. This allows you to focus on your vacation and have one less thing to stress about in planning your trip in paradise. We even provide our captain's expertise so that he or she can give you the detailed training you'll need so that you'll have the peace of mind required to truly enjoy yourself in your tropical destination.
Yamaha Boat Rental Cape Coral for your vacation at the Florida sun ☀
First class service for your Boat Rental Cape Coral
Equipment
&

Boat Data

We provide you with some of the best equipment in the business to ensure your day's great. Here's a list of some of the details of what to expect to be a part of your experience:
Advantage Yamaha Jetboat AR240